CLASSES
Classes Information, Timetable and Locations
Dance
Have Fun While Learning How To Dance
The most important aspect of every dance class in the Leah Moran Stage School is having fun while learning how to dance. The classes are highly structured around three key elements:
The entire class, arranged in organized rows, do a choreographed warm up to music.
After the warm-up everyone is instructed in corner work, learning the core techniques of dance; kicks, turns and leaps.
Each week a section from an entire choreographed routine will be taught until the class can perform the full piece uninterrupted.
And while you're having fun learning the routines you'll be building up physical stamina, flexibility, a sense of rhythm, an increased spatial awareness and a greater sense of control over your own body movements. As our students develop the poise and grace of a dancer we at the Leah Moran Stage School have witnessed how their self-esteem and confidence soars and all this in a seemingly effortless manner.
You will never be pushed beyond your limits in dance class but you will be encouraged to challenge those limits and attempt to strive beyond them.
You can expect to learn many different styles of dance such as musical theatre, hip hop, contemporary, tap and much more.
Drama
Our Teachers Harness Your Child's Innate Traits
Have you ever watched children at play or tuned into the interactions between young adolescents? They are natural actors, observe how they assume roles; like the little girl being the teacher or the little boy being the top penalty shooter for the goal that matters. Their conversations are animated with dramatic gestures and dramatic expressions. Unaware of an audience they are totally uninhibited.
In our drama classes our teachers harness those innate traits through improvisation, role play, devising pieces based on the child's own experiences and engaging with preexisting scripts. Our drama students work both in groups and on a one to one basis with the teacher when they are working on monologues. In the groups they get an opportunity to try out all the various components of this discipline: acting, directing, producing. Drama students also have the option of studying for and taking graded drama examinations.
Our drama classes are brim full of high energy, dynamic interactions, lots of laughter and yes, I guess you might say—full of drama!
Singing
A Hub Of Melody & Harmony
Our singing classroom at The Leah Moran Stage School is a hub of melody and harmony. The students are taught basic singing techniques in a friendly group dynamic. The lessons include vocal training, songwriting and the arrangement of songs in various musical styles. Most of the singing performances are in groups but students are encouraged to perform solo, without ever being placed outside their comfort zone: remember Leah's mission—all in their own good time.
The knowledge and skills our students acquire have proven to be very practical and productive with two albums already out there. These albums, Dare to Dream (2012) and Hearts in Harmony (2015) were both produced by our students for charities and are available on iTunes.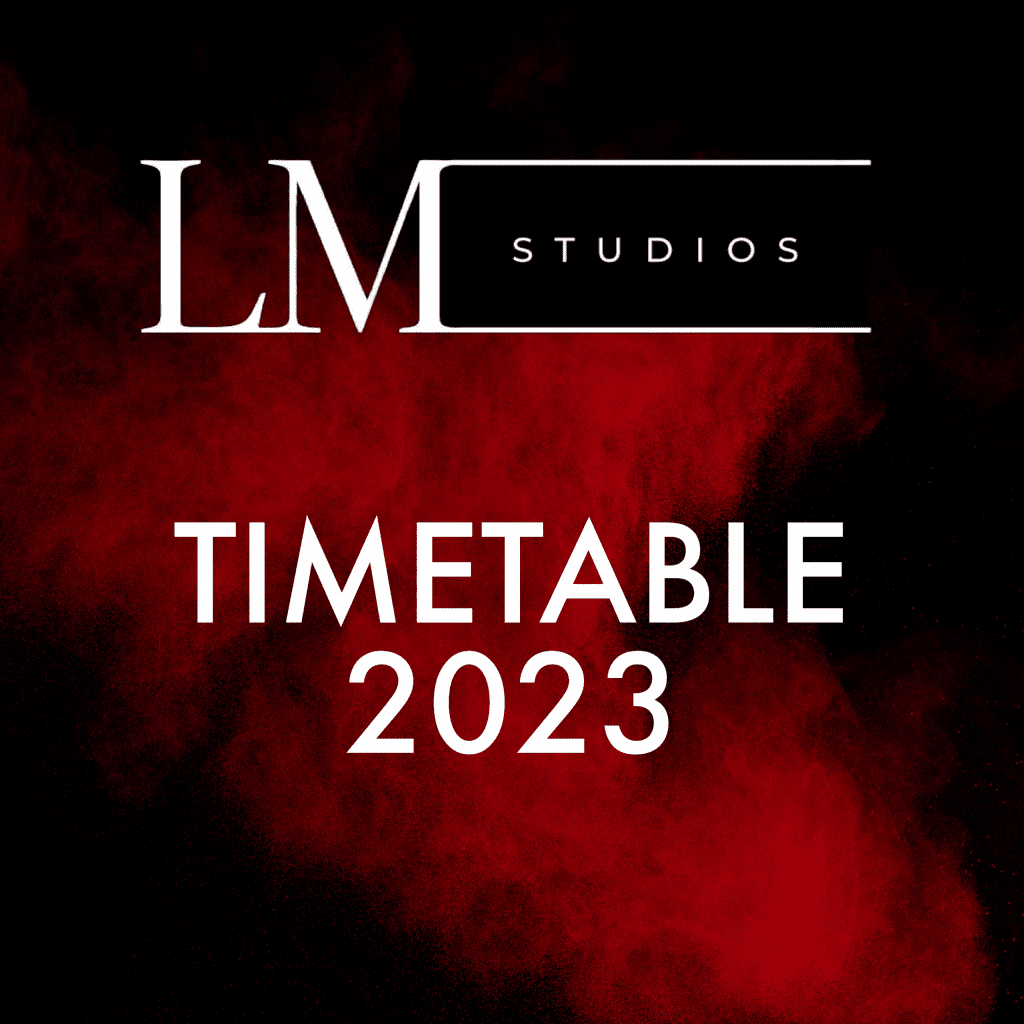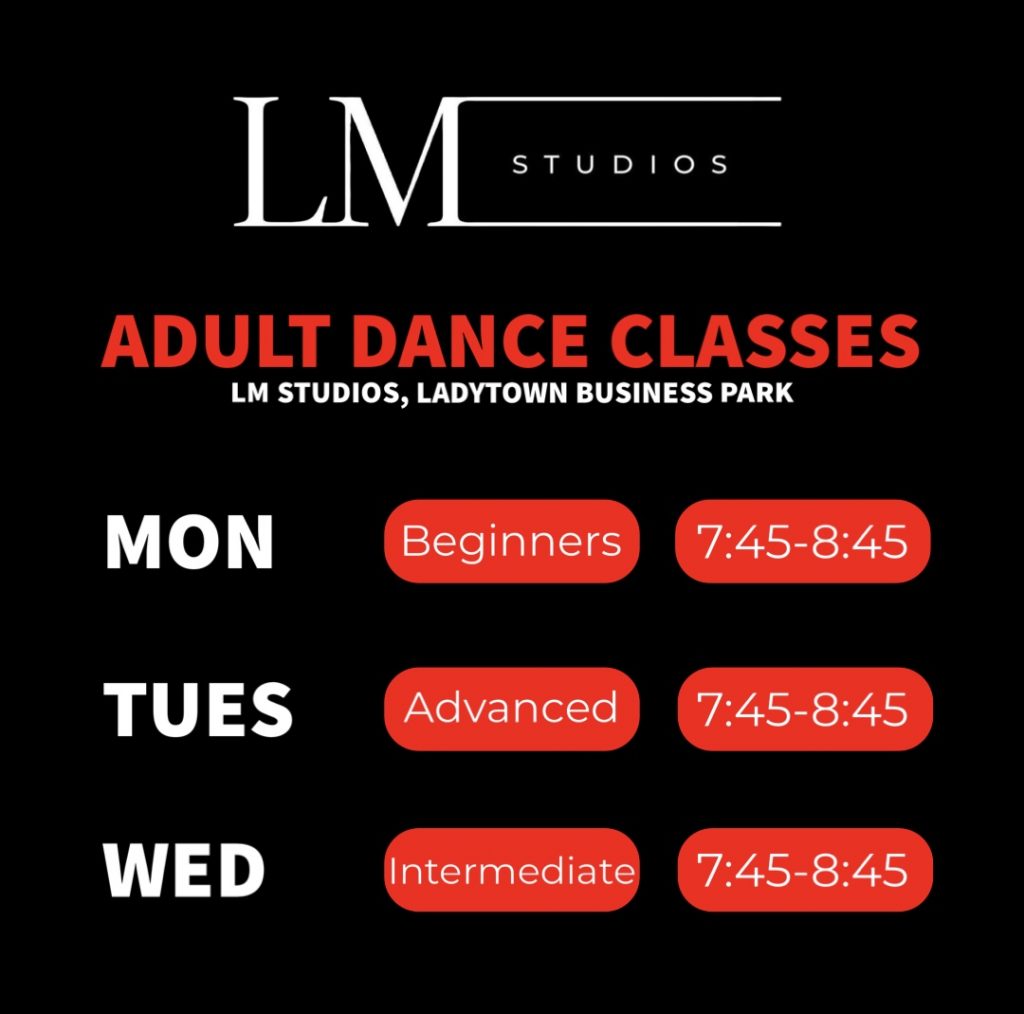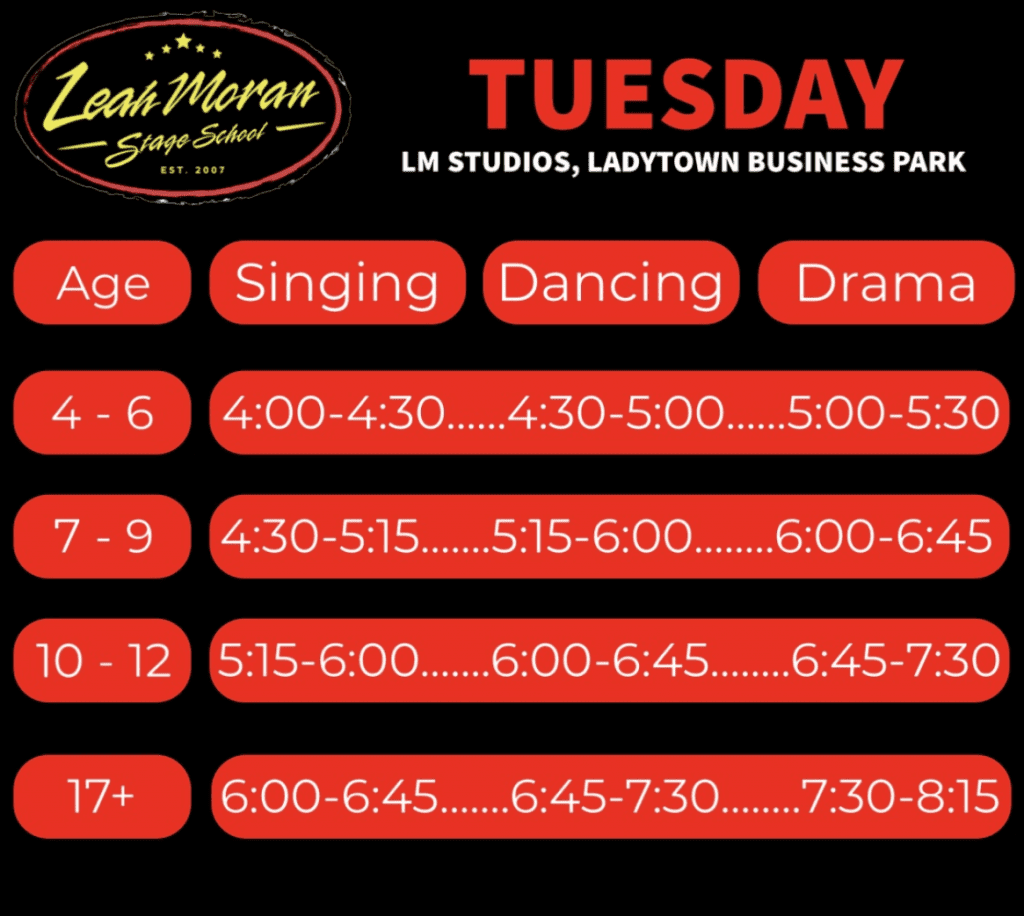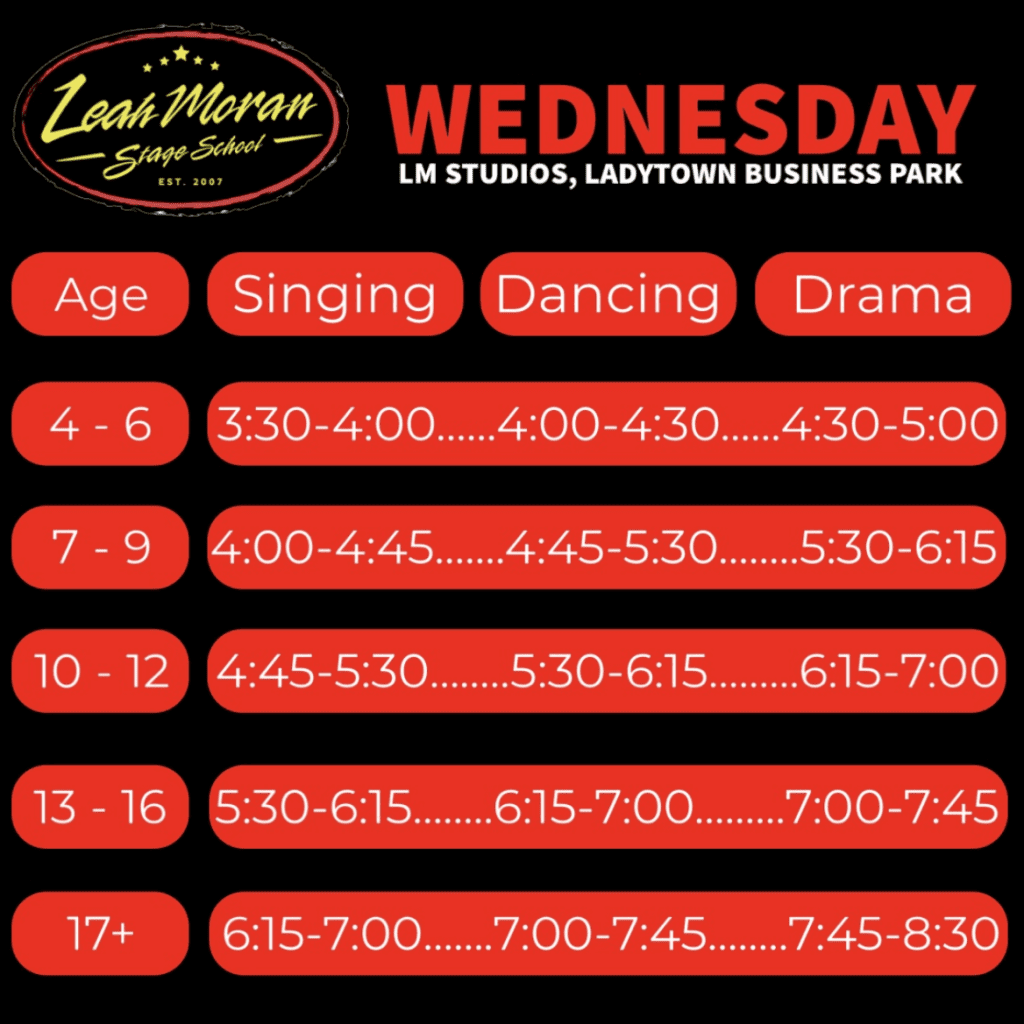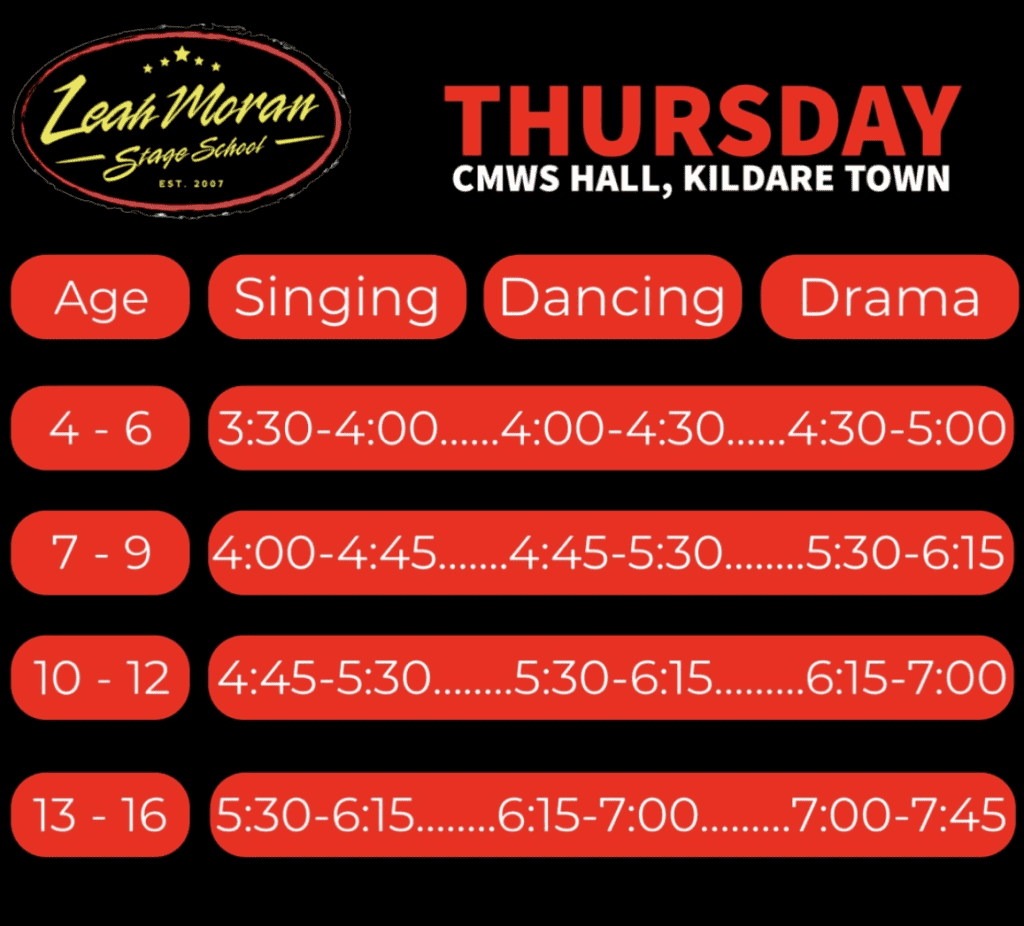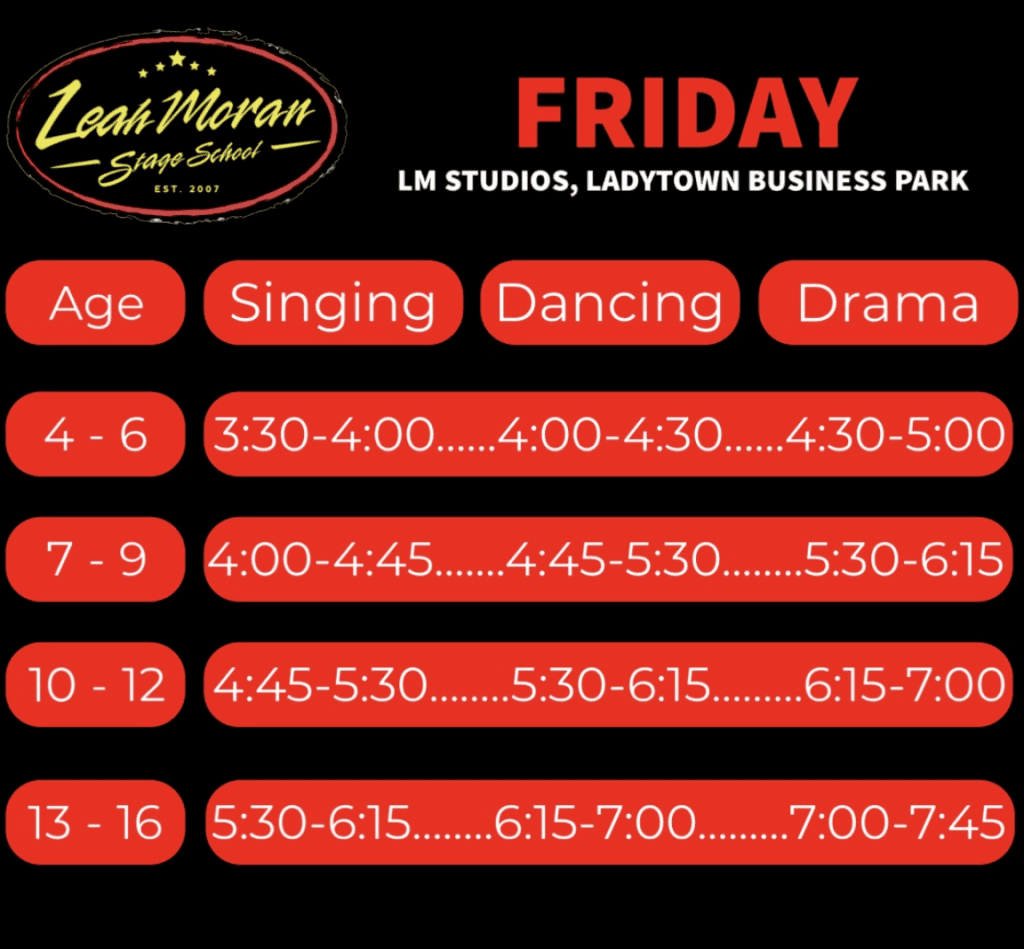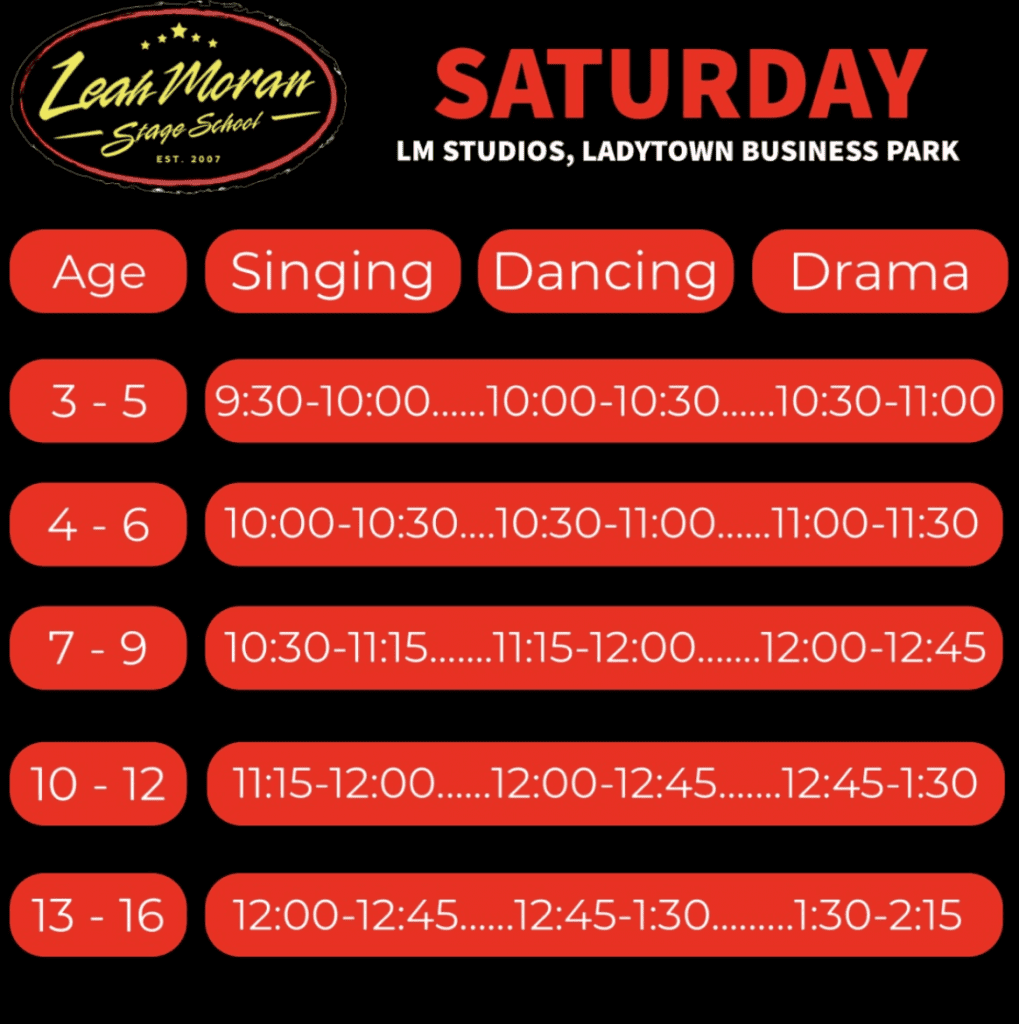 Class Locations
TUESDAY, WEDNESDAY, FRIDAY & SATURDAY: LM Studios, Unit W7C Ladytown Business Park, Naas, Co. Kildare
THURSDAY : CMWS Hall, Saint Brigids Square, Kildare, Kildare Town, Co. Kildare (R51 WN51)
Summer Camp 2023
Leah Moran Stage School Summer Camp 2023
Our summer camps are filled with fun and laughter the perfect way to spend the summer holidays.
SUMMER CAMP 2023 
Information Coming Soon…